Elaborate Manual Testing:
That's What We Do!
Our manual testing and QA services conform to the highest industry standards and regulations, using various methodologies. When it comes to Manual Testing, here's what we do: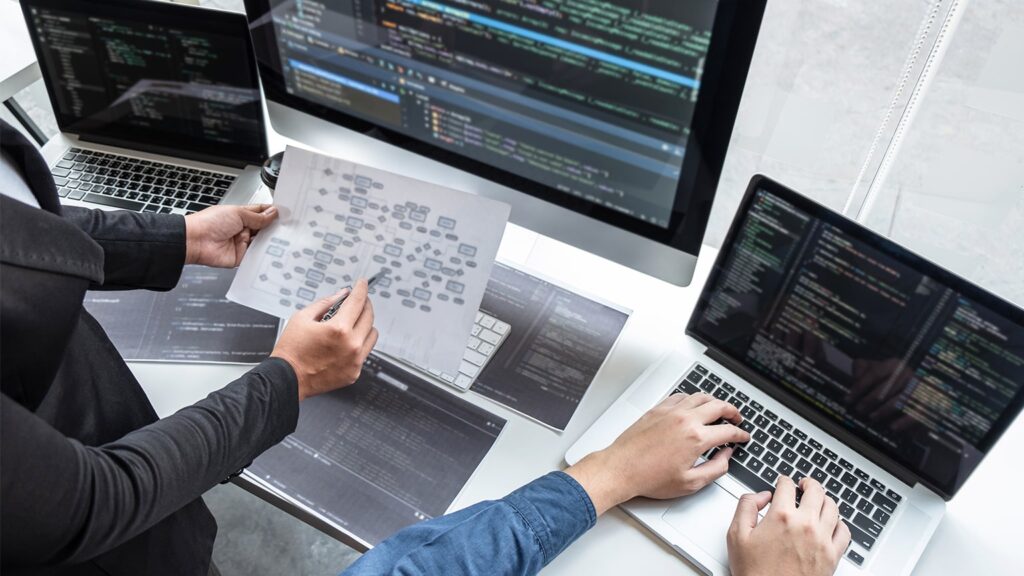 Cross-Browser Testing
We provide cross-browser testing to ensure a consistent experience for all users, no matter which browser they prefer. Our commitment to comprehensive testing on popular browsers like Chrome, Firefox, Safari, and DuckDuckGo ensures that our application performs flawlessly and reliably for everyone.
Web responsive testing
We live in a society where technology is always evolving, and convenience is the norm. The proliferation of digital devices necessitates creating a consistent user experience across devices, screen sizes, and platforms. Our web responsive test ensures that your applications deliver a smooth experience across any and every device imaginable, including desktop, laptop, mobile and tablets.
UI/UX Testing
We provide UI/UX testing services to ensure your application is easy to use, learn, and navigate, meeting the expectations of your consumers. Our comprehensive testing helps identify potential usability issues before release, ensuring a seamless user experience and boosting client satisfaction and loyalty.
Functional Testing
Functional testing is required to ensure that your system's functionality meets its unique operating needs. When we conduct a functional testing routine, we simulate your users' experience with your application. Thanks to years of expertise in the domain, we know exactly how and where to look for possible flaws and detect any problems that may go unnoticed before the release.
Installation Testing
The goal of installation testing is to ensure that your product is installed and operating correctly. It's one of the essential tests of distributed software, also known as implementation testing. We have a fully equipped lab with all conceivable browser types and versions, operating systems and versions, add-ons, mobile platforms, and connection speed combinations to carry out all installation testing components efficiently.
IoT Testing
Whether you're a component producer, device maker, or solution provider, we can help you get your IoT use case to market faster and without risking all your life's work. Our IoT Testing services connect all aspects of your IoT projects with broad digital QA and manual testing capabilities. This allows us to assess functionality and performance while ensuring continual validation and verification across many use cases and operations.
Our Testing Process in a Nutshell
We assist you to achieve your quality assurance Nirvana with a fully self-managed department throughout manual software testing. Here's a short rundown of our procedure:
Analyze
We analyze your requirements.
Develop
We develop a testing strategy.
Design
We design test cases.
Execute
We execute the tests.
Report
We create a report of the bugs found and ensure they are fixed.
Retest
We retest the issues that have been resolved.
How do we test the performance of your mobile apps?
Our highly skilled engineers and testers leave no stone unturned to ensure that your mobile app has zero performance issues.