We are your Tech solution companions that are sharp, diverse, and fun – solving your most nagging problems. We are just one call away to be your match.
We're your team of Creators and Innovators
12th Wonder is a global tech team of problem solvers with a knack for providing automation and digitization solutions.
Our cutting-edge software solutions empower businesses to operate with maximum efficiency, allowing them to build, connect, and thrive in today's fast-paced world. With a keen eye for detail, we develop bespoke applications and products tailored to meet your unique needs.
Established in 2012 and headquartered in California,
We have expanded our reach across the globe with branches in Ivory Coast, Japan, and India. Our team of experts is fluent in nearly fifteen languages, enabling us to work seamlessly with businesses in every corner of the globe.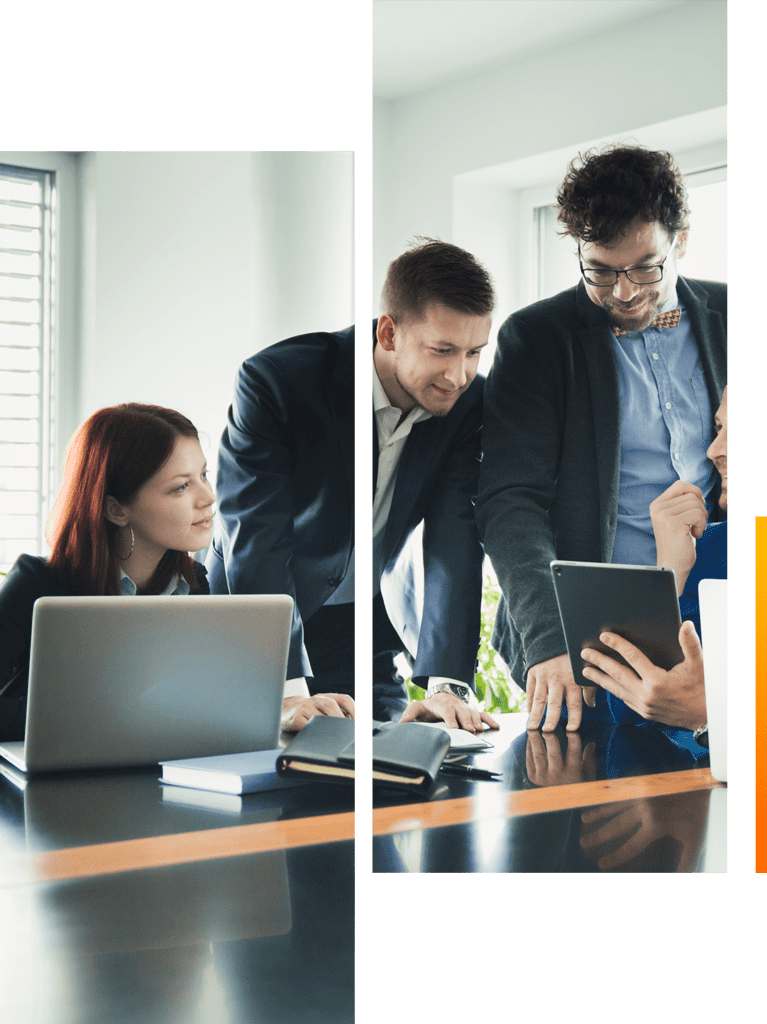 We're committed to delivering the most innovative solutions that keep businesses at the forefront of their industries.
Interpersonal Connection
At 12th Wonder, we prioritize human connections above all else. We understand that technology can feel impersonal, but we seek to connect with you and solve your pain points with exceptionally configured solutions.
Agility in Core
In a world of cookie-cutter software, we have taken a different approach. We offer a range of products that we can tailor to fit your business requirements precisely. Our skilled team can also create bespoke software solutions to meet your specific needs, and we take pride in our ability to deliver personalized service to each client. For us, the thrill comes from tackling real-world challenges – that's why we do what we do.
We're all ears
At our core, we believe in the power of active listening to craft tailor-made software solutions that match your unique needs. We understand that not all problems come with a ready-made answer, and that's why we're here to listen and navigate the nitty-gritty of your software challenges, big or small. Together, we'll explore and envision a software solution that precisely fits your requirements.
Unparalleled collaboration
Our team of developers is all about agility and efficiency. By working concurrently and compiling code as we go, we can tackle complex projects with ease. We also embrace continuous processes and leverage the diverse skill sets of our developers to build better products faster. This allows us to stay ahead of the curve and deliver unparalleled value to our customers. With our approach, everyone wins.
Embrace Happy Accidents
We are passionate about trying out new and bold ideas for each custom software project. But if you don't like something, we're happy to adjust. We take risks and seek our clients' feedback to enhance our operations and find innovative solutions for complex issues. Our team collaborates closely with clients to exceed expectations and deliver a satisfying end result.
Speak your mind
We don't beat around the bush when it comes to interacting, We value directness and transparency with each other and clients alike. Our culture prioritizes honest communication and equal participation where we value and note each voice impartially. By cutting through the noise and getting straight to the issue, we find real solutions with input from everyone involved.
Need information or have questions about our products and services?
Contact 12th Wonder and we'll be happy to help.