Geographic data systems consultants are the ones to manage digital mapping data and carry out the analyses to answer any and every geographical query.
Predicting, Analyzing Trends for Multi-criteria Decision Making
Professionals skilled for providing GIS solutions tailored for your specific business needs. Being in the space as a GIS consulting company is not any simple task, however 12thWONDER has been in the field for several years and now we understand exactly the first thing a GIS project needs.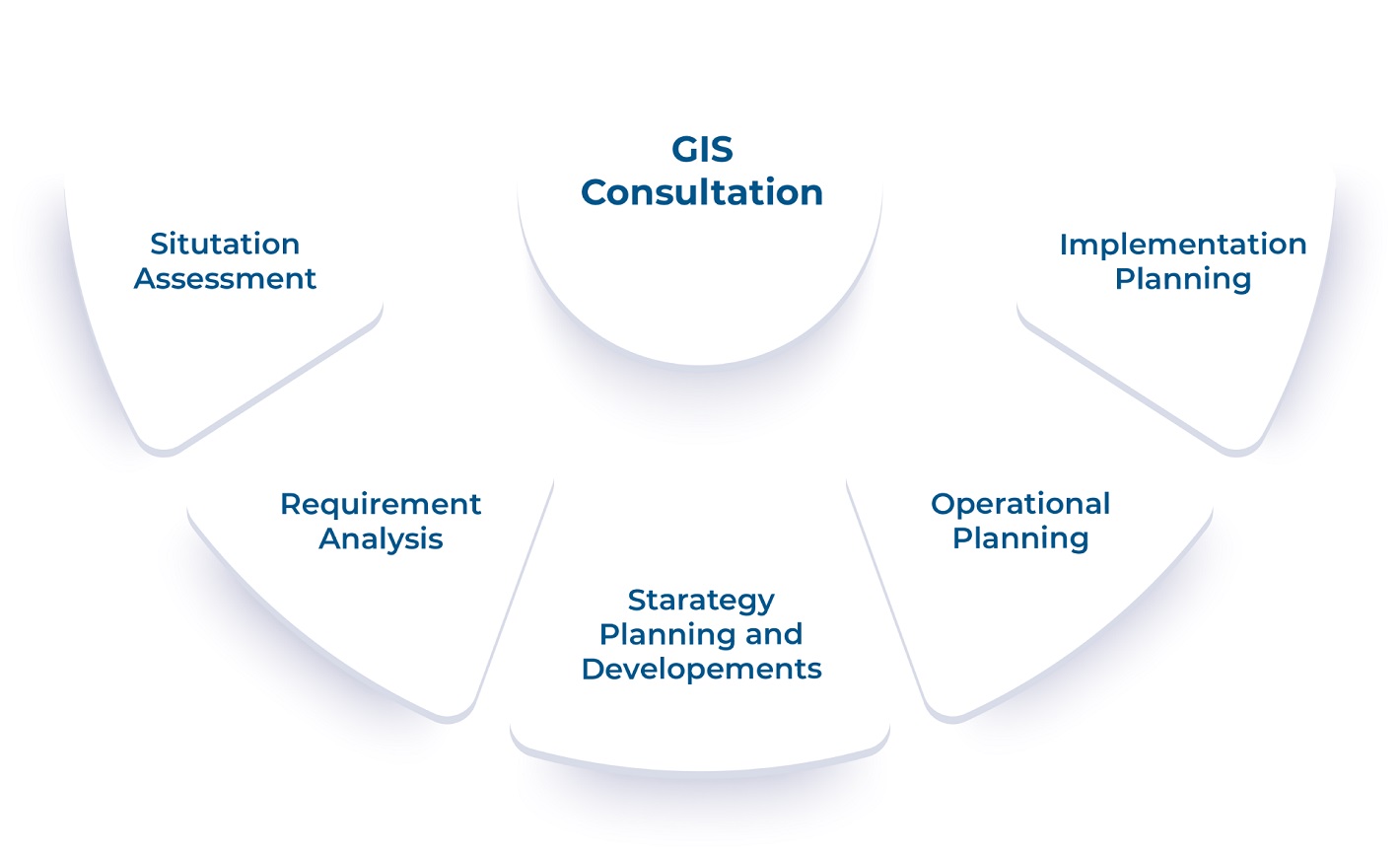 The situation assessment recognizes the primary business functions within the organization, and then the customers conduct these functions. Business functions are distinguished as those that can be geospatially enabled and those that are likely not. The assessment identifies the capability of departmental units to respond to the stakeholder's needs and the capacity of the stakeholder to benefit from the provided solution.
The situation assessment identifies the following:
It involves synthesizing the information discovered in the individual components into a comprehensive business requirement. The requirements are to be documented for each set of related business functions. It is important to distinguish internal versus cross–external requirements during this analysis.
The requirements analysis should identify the following:
Data: The data can be either Vector or Satellite format, and it could be both Web and Desktop based editing overlaid with supporting datasets.
Security: Respect the company IT security policy.
Infrastructure: Constructive infrastructure recommendations are suggested based on the Gap identified.
Staff Capacity: Suggests the skills and training needed for GIS staff to carry out the required day-in-out actions.
Strategy Planning & Developments
The GIS strategic plan provides a detailed perspective and vision for how an organization intends to use GIS environment for continuous improvement and to attain maturity in data and applications. The GIS strategic plan may align with the company-wide business strategic goals.
The GIS strategic plan should identify the following:
The operations planning defines the support program design and enhance GIS throughout the business. the plan includes relevant policies, organizational structure, trainings needed, other relevant / required processes and activities to support the program design.
The Operations Plan identifies the following:
The implementation plan identifies and segregates the priorities and activities required to accomplish the strategic plan according to the program design and operations plan. It highlights the short-term projects and long-term projects that are required to be initiated for the benefit of organization goals towards Geographical Maturity along with the project implementation methodology that is in need.
The Implementation Plan identifies the following:
12th Wonder is here to provide you with more information!