We have smartly adapted Esri's ArcGIS and other plugins into CAD. The plugin lets you easily discover and add Geographic Information System (GIS) content to your CAD drawings. Experience how GIS-Assisted CAD can help you generate GIS-ready content.
With 12thWONDER your existing systems are upgraded to GIS-Assisted CAD.
12thWONDER has emerged as one of the leading CAD services organizations. Our CAD services consist of 2D drafting, conversion, drafting, modelling, rendering and many more. Starting from planning to execution of the planned design, our services never deviate from being flexible and being up to the mark.
As a CAD company, we help other business entities optimize their costs, resources, and operational efficiencies and maximize profit margins.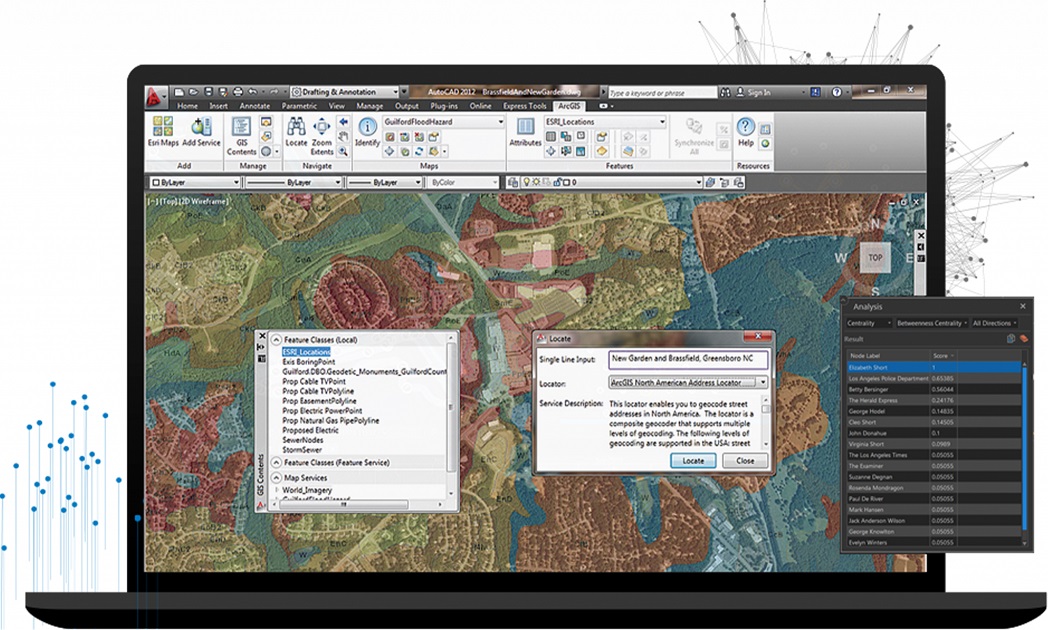 Land Surveyors use CAD drafting to design and update maps highlighting various terrains. 12th Wonder drafting service involves designing 2D models of the area through computer software for better planning and execution of construction projects. Our rich experienced CAD technicians helps to design and update maps that cover the project's lifecycle.
Most industries have adopted CAD over traditional blueprints because of the precision and accuracy CAD services bring to the industry. Whether it is having absolute or relative coordinates, numerous design tools, higher accuracy with snaps, modifiers, and constraints, or higher work speed, API integration CAD has revolutionized the drawing and drafting industry.
Today's Industries find huge value in converting their existing libraries of civil, electrical, mechanical, and architectural drawings to CAD to vectorize their intellectual assets. We offer customer-centric CAD conversion services that meet various requirements as a conversion and digitization service provider.
Following are the conversion services we offer,
At 12th Wonder, we offer the best quality CAD drafting services at a very competitive price. Our CAD technicians can handle multiple projects with challenging deadlines while also delivering the best quality output.
Our 2D CAD Drafting Services follows:​
12th Wonder is here to provide you with more information!